3 essentials for creating high-converting product copy. Learn from today's fastest growing brands.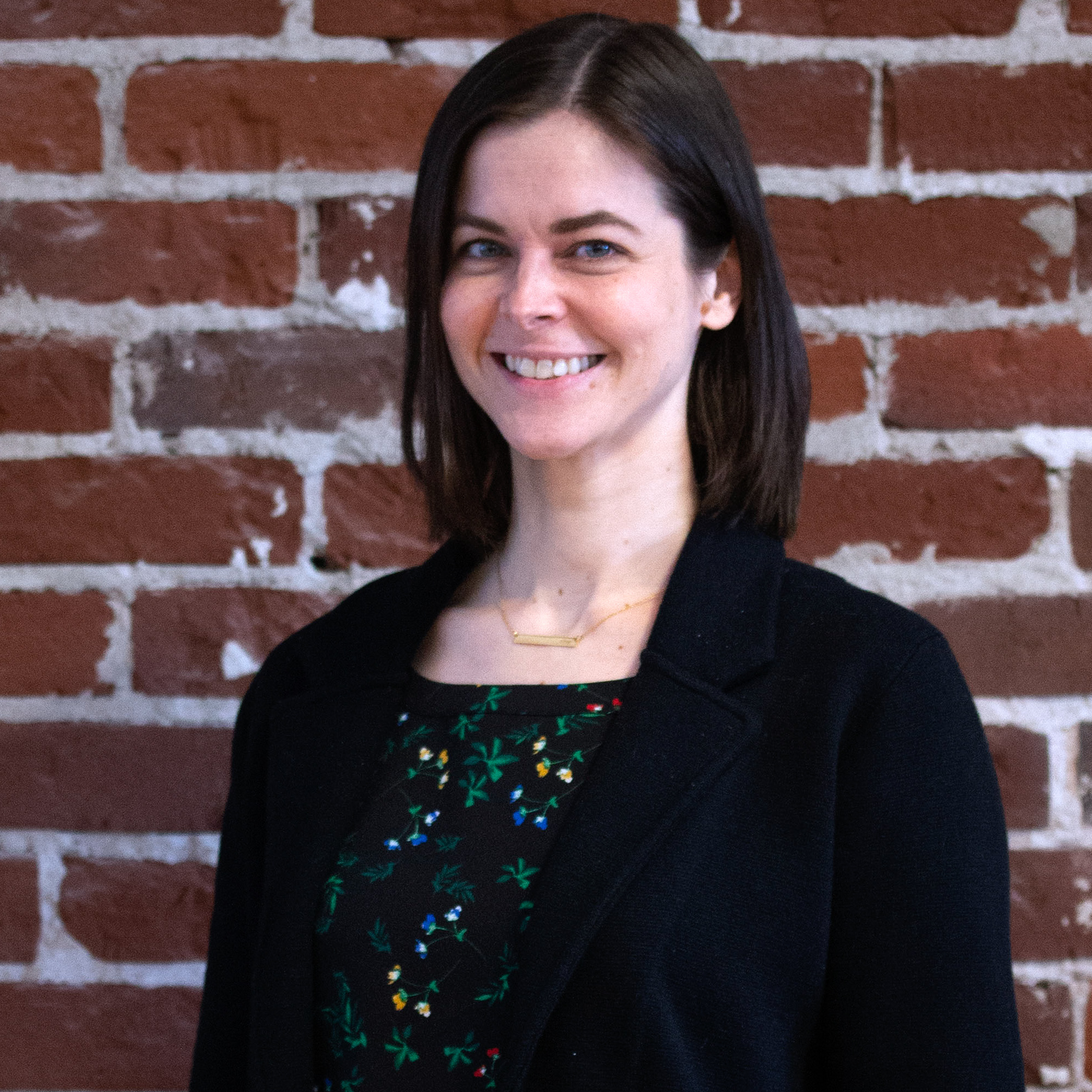 Anna Rillahan
Talkoot Chief Growth Officer
Did you know stories are 22x more memorable than information alone? A great story has the power to double conversion. Shoppers really love brands who love their products. And the story you tell about your product is the best way to share your excitement about what you've made. Simply put, great stories sell.
Let's explore the 3 key ingredients to creating great product stories…
1. Storytelling. Great product copy tells stories that help consumers understand why it was created and why it matters.
The fastest growing brands put story at the center of everything they do. Their story guides everything from the people they hire to the products they build. For them, story doesn't just inform and entertain. It makes day-to-day decision-making easier, reminds employees why their hard work matters, and builds valuable, long term relationships with customers.
Bombas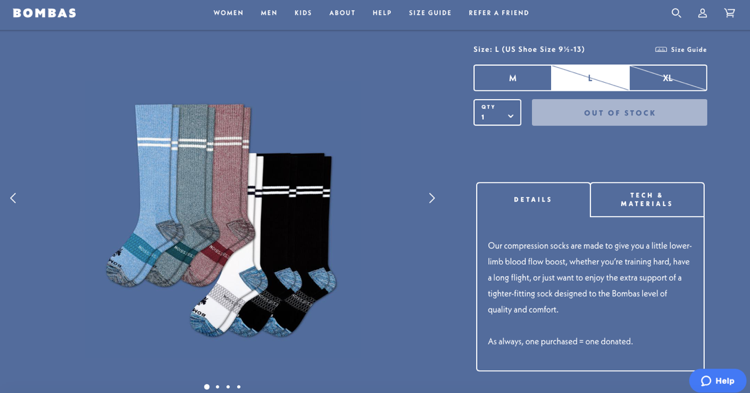 "Our compression socks are made to give you a little lower-limb blood flow boost, whether you're training hard, have a long flight, or just want to enjoy the extra support of a tighter-fitting sock designed to the Bombas level of quality and comfort. As always, one purchased = one donated." 
Remaining true to their brand's story, Bombas adds "As always, one purchased = one donated" which ties back to their mission of supporting the homeless community by donating brand new pairs of socks. No matter what type of product you sell, never lose sight of the reason why you're selling it, because for modern consumers, it's not higher quality or performance that inspire loyalty it's the better world these companies make their products about.
Shinesty
 "What do Collin Farrell, Liam Neeson, Bono, and Connor McGregor all have in common aside from the fact that they're the first to pop up when Googling "Irish Celebs"? Well, they are all Irish and I'm guessing they all shit shamrocks, but most importantly, they sport classy suits like this four-leaf clover suit.  
Enter our St. Patrick's Day suit that pays homage to the noble Irishman before Americans and drunks all over the world bastardized it as a day filled with drunken debauchery. But is that so bad? Yes, Saint Patrick's Day is not typically a day to drink, but neither is Christmas, Thanksgiving, New Year's Day, and countless other holidays. But you have no qualms about getting blacked out for those now do ya?" 
If Shinesty seems like a brand that was created by a bunch of dudes from their college dorm room, then you are mostly correct. Founder Chris White started Shinesty as a website to sell vintage clothing from thrift stores to sell to college kids as a side gig. Now, 6 years later, Shinesty has risen beyond its college years into a grown-up company.
Their mission statement is, "To bring you the most outlandish collection of clothing the world has ever seen." As a brand, Shinesty takes no prisoners. "Shinesty is 'a brand that makes people laugh,' says White. 'Either you think we're ridiculous or you think we're fools.'"
Shinesty is out to save the world from mediocrity fashion, which is evident by the bright colors, striking prints, and holiday pieces that are on point.
2. Language. Just like good conversation, product stories should be full of concrete language and metaphors. Abstract language makes it sound like marketing speak.
'Ultimate,' 'unrivaled performance,' 'you'll be sure to love' – type any of these phrases into a google search and watch the thousands of results appear. Our question is: Are there really that many "ultimate" products or just brands that don't care enough about what they're selling to create a compelling product story?
Huckberry

In Huckberry's product story for their Golden Bear Café Racer jacket, their language is so unique and tailored to the story of how the jacket came to be. There's no question the value they put into creating this product. There's also some insightful information about the history of Golden Bear, their partner on this jacket, "Ever since the 1920s, this legendary outfitter has crafted their top-notch outerwear for longshoremen and dock workers right here in The City by the Bay."
Phrases like "The result is an extremely good-looking, luxurious moto jacket built strong enough to hold up as long as the Golden Gate Bridge's suspension cables." is the perfect metaphor for a jacket worth clicking the buy button.
Stance
"Utilizing a special tie-dye pattern printed Direct-To-Garment, And My Story incorporates the legendary artwork and prose of the beloved Dr. Seuss on a poly blend crew. A striking addition to our Dr. Seuss capsule collection." 
For Stance, their story is not quite about the brand itself, but highlighting the stories of fellow creatives. "By creating life into something that had been overlooked, we ignited a movement of art and self-expression that has drawn athletes, performers, and iconic cultural influencers to the brand — a group we call the Punks & Poets." 
By bringing a new canvas of expression back to life, Stance has opened their brand up to the inspiration to celebrate each and every type of creativity. In this product story, they pay homage to Dr. Seuss, whose stories have inspired millions of people.
3. Voice. People like to buy from brands they can relate to which is why convincing product stories are written in an easy-to-read conversational tone.
A brand's voice begins with their brand identity and trickles down into each of their product pages. Their voice gives consumers the confidence that they live-and-breathe the experience the brand is selling. The key is to know your mission, know your products, and know your consumer.
Shinesty (Yeah, we put them on here twice. They ranked #1 for a reason.)
"We know what you're thinking. "How do I get my freedom parts out of that American flag ski onesie if I need to go pee pee?" We can't say for certain, but we designed this USA ski onesie with a loose fit and full zip construction so you're far from constricted when the time arrises. Gals, you may have to do a full romper-style pull down to make this work…but guys, you're welcome.
Oh, it's cold out? Well, this is one full-body, fleece-lined heating pad that goes up to 11. It kinda feels like a thousand alpacas massaging you a top a mountain of strato clouds."
Shinesty owns their voice like no one else and it's just as fun and obnoxious as their products. Because only someone bold enough to wear this ski suit would have the confidence to say 'freedom parts.' Shinesty's mission is to "blow the minds of boringly-dressed onlookers" so they know anyone looking for a Shinesty product is looking to make a bold statement.
Stay Weird & Shine On, friends.
Glossier
 Gel-cream blush you can't mess up.
What it is: A seamless, buildable gel-cream blush that's fun and easy to wear
Why it's special:
• Lightweight, pillowy formula that instantly blends into a natural, flushed-from-within glow
• If you can fingerpaint, you can Cloud Paint — simply dab it onto cheeks wherever you like, and tap into skin
• Comes in six shades inspired by NYC sunsets, optimized to work across a wide range of skin tones
As a brand, Glossier brings a fresh take to the industry table that beauty should be democratized because everyone is already beautiful. Glossier's products only complement their user's beauty and doesn't try to convince them to conceal their imperfections. "It has historically been an industry based on experts telling you, the customer, what you should or shouldn't be using on your face," states Emily Weiss, Founder and CEO.
Enhance, lightweight, adapts, and casual are all words you can find searching through their product pages tying back to their brand belief. They always share their beauty inspirations whether it's "inspired by NYC sunsets" or "dreamy Southwest landscapes" to compliment a wide range of skin tones for their wide range of followers.
So, how does your
 

PDP

 

stack up against the fastest-growing brands?