Comparing Talkoot and Salsify for product information management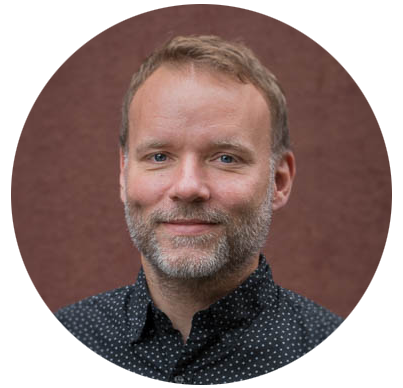 Brian Hennessy
Talkoot CEO and Co-Founder
Online shoppers don't buy what they don't understand. That means if you don't have quality product content on your product detail pages you might as well not have a product to sell.
Both Talkoot and Salsify are powerful Product Information Management (PIM) systems for brands and retailers wanting to improve their online presence. This article gives a high-level overview of both systems, what makes them different and how they can work together to give retailers the edge they need to win the digital shelf.
We'll cover: 1) what problem each system is designed to solve, 2) the type of company that might benefit from each system and finally, 3) what type of companies need both systems. This article won't get into a side-by-side comparison of features since they change so frequently. For that, a demo of each system is recommended.
What problem is each system designed to solve?
At the highest level it comes down to whether your company is struggling with, 1) producing and managing accurate, consistent and impactful product stories, or 2) syndicating product information across a wide range of digital marketplaces and retail websites.
Talkoot is a collaborative, productivity PIM focused on reducing the complexity of product content production. It brings teams spread across your organization together to turn raw product data into brand-right, consumer-ready product stories. It's heavy on product content production features and lighter on syndication features.
Salsify is a system that focuses on reducing the complexity of syndicating product information across many channels. It helps ecommerce teams adapt and syndicate product information across a wide range of digital retailers and marketplaces. It's heavy on product syndication features and light on features that help brands create high-quality product content at scale.
The DNA of Talkoot: High-converting product content
Talkoot began as an agile PIM to help global apparel and footwear brands craft inspiring, accurate product stories across channels. Apparel and footwear are fast–moving categories highly influenced by cultural trends, social media and quick-changing consumer tastes. 
For brands like these, it's not just important to have accurate product information. It's essential for these brands to craft product stories that speak directly to their audience, letting them know why your products are built for them, how you built them to solve their problems, and who are the personalities connected to them.
Who might benefit from choosing Talkoot over Salsify?
If your products are traditionally sold at high margin offline through specialty shops, your own retail stores, high-end department stores or boutiques and you're trying to build a strong DTC channel online, Talkoot will likely be the best fit for your needs. Talkoot helps replace the trusted thoughtful, relevant conversation consumers expect from the staff at their favorite specialty retailer.
Talkoot is first and foremost a collaborative productivity tool:
Upstream system that supports collaboration between content, product, legal and brand teams
Productivity tool designed to help teams turn raw, unstructured product data, PowerPoint decks, lookbooks, meeting notes and product briefs into inspired, consumer-facing, channel-specific product stories
Quick and less costly to deploy, and scalable from department- to enterprise-level
You'll likely need Talkoot first if you have:
Well-branded, sought-after products with a loyal and well-defined customer base
Different collections, collaborations, pack sizes, technologies and/or ingredients, each with their own story that needs telling
A strong DTC channel, or are seeking to develop a strong DTC channel
The DNA of Salsify: Product information syndication
Salsify is a system built to solve the content demands of more mass market, marketplace sellers who are much more transaction-oriented, driven by price, promotions and comparison shopping. Product content for these types of commodity products (think: liquid laundry detergent) tends to be very information-based and static through time and across channels.
Salsify is first and foremost a storage and syndication system:
Downstream system that supports e-commerce teams who need to keep product information consistent and across many channels
Built to facilitate downstream storage, organization and syndication of large volumes of highly structured, static product data
Large, backend system that can be relatively costly and slow to deploy
You might consider implementing Salsify if you have:
A mass market product with low brand affinity sold on price to a broad consumer base
An undifferentiated product line that isn't subject to fast-changing consumer tastes
Product content that is information-based and relatively static over time
Many channels, each with slight variations in information format
Large, digitally mature brands eventually adopt Talkoot and a system like Salsify
With the explosion of digital commerce, a new supply chain is developing to support its unique demands: the Product Content Supply Chain. Similar to the traditional Product Supply Chain, different processes, tools and technologies are needed to support every link in the chain.
Upstream, large, digitally mature brands use Talkoot to turn raw, unstructured data into structured, accurate, powerful, channel-specific product stories.
Downstream, they employ a system like Salsify to syndicate that consumer-facing product content along with all the metadata essential to organize and display products successfully across all the various online channels.
The key to preparing your organization for product information is a challenge to be overcome, not a system to implement. Every Product Information Management system was designed to solve specific problems for a particular type of online retailers.
If your primary online business model is to sell commodities across a wide range of marketplaces and mass market retail websites and you don't have a PIM, you should take a hard look at a system like Salsify. If your current focus is to develop a strong direct to consumer channel that inspires customers and leads your online retail presence, you should certainly take a deeper look at Talkoot.