5 AI Tools Large Retailers Are Using to Scale a Better Ecommerce Experience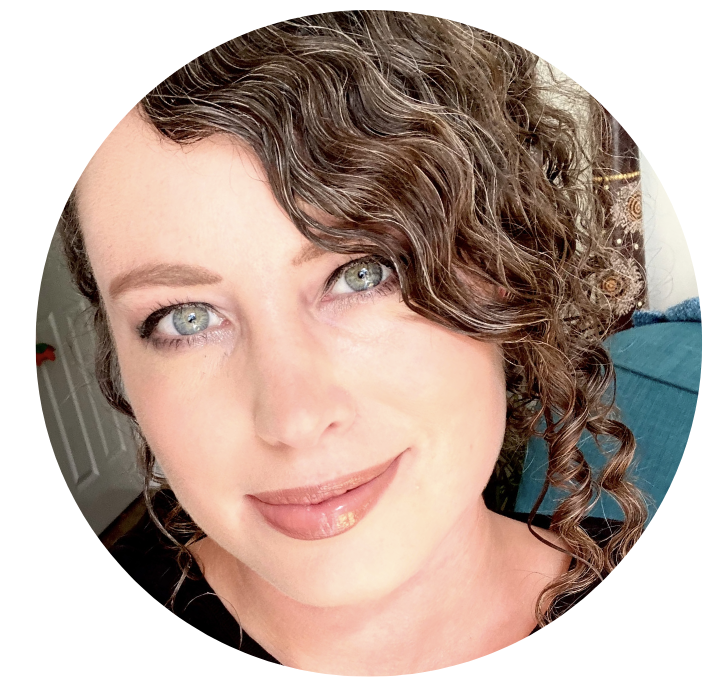 Most AI tools are simple, stand-alone apps designed for under-resourced small businesses. But there are a handful of powerful AI tools changing the game for enterprise retailers.
You've probably witnessed the recent buzz around AI writing tools.
Stand-alone tools like Copy.ai, and Copysmith.ai have garnered a ton of interest recently after the launch of ChatGPT, a conversational AI tool that uses advanced natural language processing capabilities to create content from scratch. More than a million people tried out the tool in its first week.
All users have to do is submit a question or a "prompt" and the AI responds almost instantly.
Sounds great, right?
Sure, if you're an under-resourced small business where something is better than nothing when it comes to content. But if you're in the business of creating valuable ecommerce content for successful brands, these kinds of tools can seem more like a novel toy–they're fun to play around with, but the novelty soon wears off when you realize they can't generate accurate, useful content at scale.
Why large ecommerce brands should avoid general AI tools
There are several drawbacks to using generative AI solutions like ChatGPT and the tools we mentioned above. Here are some of the most common.
Quality of output: While AI can produce high-quality copy in some cases, it can't always produce polished, well-written content like a human. There are often errors or inconsistencies that need to be edited out by a person.
Lack of creativity: AI is great at pumping out factual content, but it doesn't have a great imagination. If you're looking to publish compelling, engaging content that stands out, AI content won't hit the mark.
Legal and ethical considerations: In some industries, there may be strict legal or ethical regulations you need to comply with.
Cost: AI copywriting might seem like a fast, cost-effective solution, but it can quickly add up if you need a lot of input and oversight from human editors.
While GPT-3 tools offer a surface-level promise of lots of content in a matter of seconds, they often require a lot of editing, curation, and fact-checking – especially if you want to make sure you're putting out engaging, useful, and correct information.
That being said, there are enterprise AI ecommerce tools that have been specifically created for big brands. They use AI very effectively to save teams a ton of time and resources, and they do this by using narrow AI models over general AI models. This means they can be highly efficient and accurate at performing their intended task but may not be able to perform other tasks well. In layman's terms, they're a specialist, not a jack/jill-of-all-trades.
Here is what to look for in your AI content solutions if you're a retailer with more than 1,000 SKUs:
Watch out for:

Look for:

Reason:

Stand-alone text and image generators
AI built into the systems people already use to do their work

AI without humans = spam.

AI with Humans = future.

You need AI in the systems humans are already using because it's too much work to go back and forth between systems.

Tools built on General AI models like GPT-3
Tools built on applied AI models designed for specific tasks

GPT-3 tools are okay at a lot of things, but not great at any one thing.

Applied AI for ecommerce can be great at one thing, like product copywriting for apparel or color correcting product photography.

Trained on very large, generalized data sets, like GPT-3
AI copywriting software that's trained on your own data and language

While GPT-3 models are cheap, you get what you pay for.

Your brand is valuable and your language is where a lot of that value lies.

General AI writing models will ensure you sound just like everyone else.

Single AI models that only do part of the job (e.g., descriptions)
Tools that combine multiple AI models that can do multiple things (e.g., titles, bullets, and descriptions)

There are different types of AI models for different purposes.

Look for tools that apply different AI models to complete the whole task, not just part of it.

Tools that require adding special input to achieve results
Tools that will work with the data you already have

Most stand-alone tools require a lot of unique input and data formatting to get results.

That doesn't work at scale. You need AI that can work with the data you already have in the format it's already in.
5 SaaS tools that use AI to scale ecommerce experiences
1. Adobe Creative Cloud
Adobe is at the forefront of image-based AI. It's experimenting with using technology throughout its tools to speed up manual processes. Users can leverage smart tagging to organize their visual assets, use image recognition to find similar pics, and even create rich, editable PSDs from a handful of prompts.
Source
Use it for: Organizing product photos, editing in creative backgrounds, and getting image inspiration from a library of AI-generated stock imagery.
2. Pixelz
Editing your product photos can be time-consuming and tedious–especially if you have a particularly large product catalog. Pixelz makes the process more efficient by providing high-quality (and reliable) AI-powered ecommerce photo retouching at scale. Set your brand standards and retouch images at scale with batch editing features.
Source
Use it for: Streamlining your photo editing process and creating a cohesive brand image with your product visuals.
3. Unbounce
Creating and testing landing pages is no easy feat. But, if you want more conversions, you've got to do the hard work–unless you have an AI-powered tool on hand to help.
Unbounce is an AI-powered landing page builder that has a slew of smart features for creating high-performing landing pages and marketing campaigns. It automatically tests and optimizes every element of the page to ensure you're maximizing your traffic.
Use it for: Creating highly-optimized product pages in minutes.
4. Stylitics
Online clothes shopping is notoriously difficult because consumers can't try before they buy. Stylitics eases this pain by using AI to generate outfit suggestions based on a user's wardrobe and style preferences. The powerful technology and smart automation allow you to turn each product page into a unique experience for every individual shopper through personalized outfit ideas, relevant upsells, and shop-the-model options.
Use it for: Building personalized product pages based on customer insights and data to boost conversions and loyalty.
5. Talkoot
Writing hundreds of product descriptions can lead to a serious case of writer's block. Talkoot is an AI-powered writing tool that helps you produce on-brand copy for your entire product line. You can generate, edit, review, approve, and publish content all in one place, in bulk, so you can effortlessly publish product stories wherever and whenever you need to. This is particularly useful for situations where you need to generate lots of variations of content for a product, such as a change in seasonal intent or when testing ad campaigns.
Use it for: Generating branded and search-optimized product descriptions and stories at scale.
AI for ecommerce: Choose narrow AI models over general AI
General AI like GPT-3 is all the rage–but that doesn't mean you have to jump on the bandwagon. In fact, choosing specialized AI ecommerce tools like the ones listed here will help you speed up processes you already have in place.
See how leading brands are using Talkoot's product description generator to create detailed product stories that increase conversion while lowering costs and time to market.