Chasing seasonal search intent: How CPG brands use Talkoot to boost online sales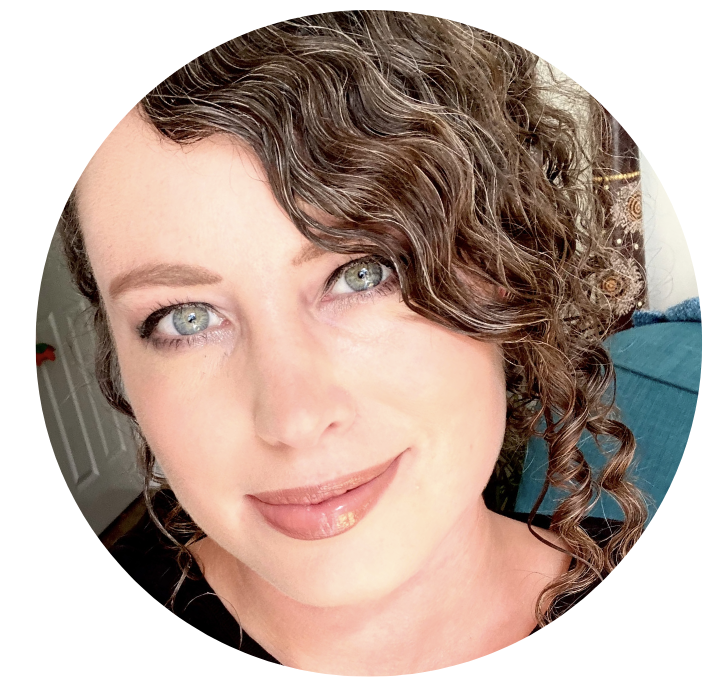 Website traffic notoriously fluctuates throughout the year. Different seasons call for different products, which is reflected in the search terms consumers use and the products they buy.
It's a rarity for someone to use the search term winter on the hottest day in August, just like it's unlikely a shopper will search for Black Friday products outside of the mega-shopping holiday.
If your products are relevant year-round – like candy that's a hit at Halloween and a great stocking filler at Christmas – refreshing your product copy to match the search intent of shoppers in different seasons will improve page rankings and ultimately boost sales.
Why CPG brands should chase seasonal search intent
It's hard enough keeping track of differing content requirements for different unit and pack sizes. Layer onto that updating product copy to include seasonal purchase intent and it becomes nearly impossible to stay on track. Somewhere down the line, you're bound to find a one-liner about Halloween on the product page for a candy you're promoting at Easter.
Before you know it, you'll struggle to keep track of every version, confuse shoppers with inconsistent messaging, and lose out on search traffic that isn't searching for Halloween candy at Easter.
Increase sales during shopping downtimes
Seasonal search intent gives CPG brands the chance to unlock more sales during well-known downtimes simply by making products relevant to shoppers at that precise moment in time.
The search term "Christmas hot chocolate" spikes in winter every year, showing that shoppers add the festive prefix to their searches.
Match products with customer expectations
If you walk into a specialty running shop in July and ask about long sleeve running shirts, there's a very slim chance the sales associate will start highlighting how great the product is for frigid winter runs.
The same is true on a product page. The goal is to match your product pages with what consumers expect in real life: a thoughtful, relevant conversation that answers questions they have about a product they're interested in right then.
Generate more website traffic
Traditionally CPG brands – especially food and beverage brands – have been pretty lax at refreshing their product copy. Most still have a "set-it-and-forget-it" mentality, but plenty of our clients have seen an uptick in traffic and sales after updating their copy to match the time of year.
Boost search ranking
When you refresh product content seasonally, consumers reward you with their clicks, but it also satisfies Google's Query Deserves Freshness (QDF) algorithm which boosts your search ranking.
For example, if you rewrite a product page and talk about "filling your Easter basket" just as online chatter about the Easter holidays peaks, your page will automatically be rewarded with a higher position in the SERPs.
Talkoot is the only solution that enables ecommerce teams to create, store, and publish high-quality, high-converting product stories at scale. See how brands are leveraging the tool for more searches and more sales.
How CPG brands are using Talkoot
1. SEO keyword enrichment
Targeting seasonal keywords will capture shoppers browsing products at different times of the year. For example, Talkoot's AI-powered product description writer can generate additional keywords based on individual products, holidays, and seasons so you can match the exact search phrases shoppers are using.
This example shows results for the search term "winter hoodie".  Below, Shop Style, the same brand, uses the keyword "summer" instead to capture shoppers during both seasons.
2. Seasonal updates
Talkoot makes it easy to create seasonal updates at scale — without needing clunky spreadsheets. Instead of manually altering each product page or creating a new version to target separate keywords, you can create multiple versions of product copy in a matter of minutes and store and publish them separately in seasonal batches. This eliminates any confusion about what content should be live on a product page at any given time.
The AI-writer takes your chosen seasonal keywords and generates various descriptions and bullet points targeting each one. Some updates can be as simple as swapping out a bullet point and changing the product name – like "Easter candy" to "Christmas candy" – with a bulk edit, which can save hours of manual input and tedious copy-pasting efforts.
Brands can also use Talkoot to change product copy descriptions for seasonal packaging updates, such as Easter or festive packaging. For non-seasonal packaging, the tool can automatically add an upcoming holiday to the product name and change out one bullet to match the new name.
Here's an example of a product with seasonal bullets:
Once the holiday is over, you can instantly revert back to the evergreen version of the product copy.
3. Collaboration and sponsorship
Talkoot brings together complex product information beyond ingredients and material to create a relevant story around products. This includes limited-time offers and special collaborations, which tend to attract shoppers looking for a niche market.
For example, when Coca-Cola partners with Star Wars to put a glowing lightsaber on every bottle of coke, the brand should update the product copy to reflect that. It's the same product, but it requires a new story and new bullet points to incorporate the Star Wars storyline.
Brand collaborations also capture shoppers searching for both brands, which is why big names like Coca-Cola, Hersheys, Vans, and LEGO regularly team up with complementary brands. But to attract even more shoppers, it's important that the product copy incorporates both brands.
This product description for LEGO's Diagon Alley product is packed full of both branded keywords and Harry Potter-related search terms.
Other benefits of Talkoot for CPG brands
Chasing seasonal search is a must-do for CPG brands that want to keep sales high year-round. As well as automatic seasonal product updates and the ability to refresh product copy in bulk, Talkoot has a number of other benefits:
Title templates: Talkoot's AI-powered writer can produce templated product titles that can instantly be switched out to match the season or holiday.

Carryover: Talkook pulls relevant data and previous descriptions from your entire product database into a seasonal update to eliminate the need to manually rewrite descriptions from scratch every season.

Channel visibility: see every piece of content ever written about a product – including images, background data, and documents – at a glance to ensure the content stays on brand and promotes a consistent story.
Once Talkoot has generated seasonal copy for each relevant product, it's time to syndicate the content across each necessary channel, including retailers, marketplaces, social selling, and owned ecommerce. The tool integrates seamlessly with a host of existing systems, including PIMs like Salsify, to maintain cohesion across channels and store all product information in one central place.
Ready to boost sales throughout the year? Book a demo to get started.