How to rescue your product copy production process from spreadsheet hell.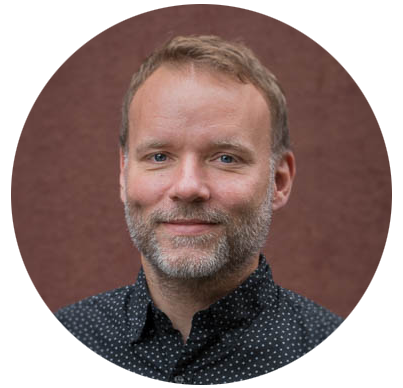 Brian Hennessy
Talkoot CEO and Co-Founder
If you're reading this, like many others you might finally be at your wits end trying to manage your product copy with spreadsheets.
Maybe it was the hundreds of times you've had to rewrite descriptions because you couldn't find the spreadsheet where you know they already exist.
Or the hours spent tracking down missing product details instead of doing what you were hired to do: create product descriptions that inspire customers and generate revenue.
Or it could be the fact that every time you want to add a product description to a PDP, you have to click 18 times to get the copy field, cut the copy from the spreadsheet, paste it into the field, then click 18 times back out. Again and again. For. Every. Single. Product.
I've been in your shoes. I've cried those same tears of frustrations. As the head of a former content agency that wrote tens of thousands of product descriptions every year, my team and I struggled beneath our own manual, spreadsheet-based process. And it almost killed us.
Like you, we went looking for software that could solve our problems. But we never found it. That's why we built Talkoot, a Product Information Management system built for product storytelling.
Leaving spreadsheets is almost as hard as working in them
Talkoot is already saving thousands of people at many of the world's most loved brands hundreds of thousands of hours and countless headaches every year. It could do the same for your team. But first, you've got to get your team out of spreadsheets.
That is not easy. No matter how terrible spreadsheets are, it's hard for people to leave something they're used to. It's human nature to resist change—even positive change.
That's why Talkoot wasn't just designed to make product copy production a breeze. It was also designed to make the transition out of spreadsheets a breeze as well.
If you can keep up with friends on social media or edit a Google doc, you know most everything you need to be up and running in Talkoot. Here's a bit about how we get teams set up and working in Talkoot:
Onboarding your team is as easy as 1-2-3. Literally.
Getting set up in Talkoot is a simple 3-step process that will leave you wishing you had done it sooner—before your last spreadsheet-induced migraine.
Step 1: Discovery
Before waving good-bye to spreadsheets, you'll meet your dedicated Talkoot customer success manager. Together, you'll identify the who, what and where of your copy production process, ensuring the onboarding process is short and sweet.
Step 2: Configuration
Once we understand where your data is coming from, how your team wants to work, and where the final copy needs to go, we'll take your existing product copy, information, and images, and load it into Talkoot.
Talkoot has both a flexible workflow and data model. What does that means for you? You won't need to change to fit how Talkoot works. Your dedicated customer success rep will make sure it's set up to suit your unique requirements from the start.
Step 3: Training and liftoff
When the system is ready, all that's left is to get your team up and running. After a series of training sessions that are customized for your team and the individual roles of your team members, you'll walk away feeling like Talkoot pros.
You will be fully functional from the moment you're given the keys. Even better? The Talkoot team will be along for the journey and readily available as your company grows, changes, or adjusts other processes that impact your work.
How long does the onboarding take?
From the moment you sign up, it takes about six weeks to get your team working in Talkoot. Most of the work is on our end. Your team will participate in a few kick-off meetings early on. We'll present our workflow and configuration plan back to you. If you're happy with our plan, we move to training. Training sessions require just a couple of hours from each team member.
What happens after onboarding?
Two words: radical efficiency. There are too many benefits to list here, but at a very high level you can expect around a 40% increase in team efficiency working in Talkoot. In other words, what took your team five days to produce with spreadsheets, you'll be able to accomplish in three. (Hello, three-day work week.)
And you can expect even greater efficiency if you use one of our AI writers specifically trained to write product copy in your brand voice. Think of it as a junior member of your team who specializes in writing first drafts for high-volume products in seconds. And they're at your beck and call with a simple click of a button.
Produce the high-quality stories your products deserve.
The days of relying on slow, enormous, confusing spreadsheets are behind you. Why should you be bending over backward to use a tool for a task it was never designed to perform?
Instead, transition from spreadsheets to Talkoot, your new Product Information Management system, and start producing more inspiring, accurate, and consistent product copy in less time.