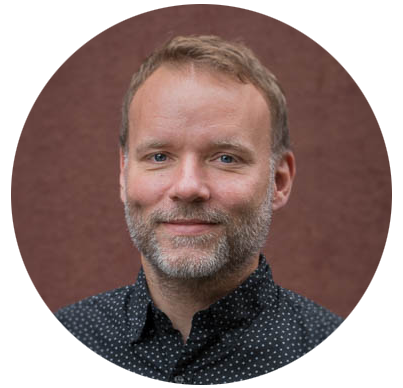 Brian Hennessy
Talkoot CEO and Co-Founder
[This post was originally written in 2019. It was updated 5/21/21.]
In 2020 the retail world changed forever. Online sales leapt a decade forward in just 90 days—and it's predicted to rise steadily well into the future. Consumers already warming to the idea of online shopping before the pandemic have become fully habituated after months of sheltering in place
Even the Food and Beverage category, considered a weak prospect for DTC, has seen a massive shift of spending online. Household names like Mars, Hershey's and Pepsi are heads-down launching their own DTC channels.
"…in 2020, food and beverage became the largest online CPG segment (44%), overtaking health and beauty (38%). Total online sales of food and beverage—including groceries and takeout food—jumped 125% from the previous year, to $106 billion…"
Piranhas in the water
This post originally covered five top reasons why DTC matters. Those original five still hold true. But today the number one reason every brand should establish a digital DTC channel is obvious: consumers simply demand it. Brands that don't invest in DTC will be eaten alive by the swarm of DTC startups entering every consumer category by the thousands and using these tactics to outmaneuver larger, slower moving competitors.
Over 700,000 Shopify stores were launched in 2020 alone
When the DTC concept originally took shape in the early '00s, it was understood to mean a pure-play, digitally native seller who controlled the entire supply chain from manufacture through sales, all under one roof.
That definition has broadened as our understanding of DTC has matured. These days, DTC is seen less as an all-encompassing business model, and more as a critical sales channel and associated tactics. (Albeit the most important channel and most important tactics if you want to stay relevant and profitable).
To be a DTC brand today is to simply understand the fundamental role a strong and growing DTC channel is to thrive in the digital era—and to invest in it accordingly.
Below are the five original reasons why DTC is here to stay. Now that they've been updated to reflect the new, post-pandemic normal they're even truer today than when they were originally written.
1. Direct, one-on-one relationship with customers
When brick & mortar reigned supreme, brands were lucky to understand who their end consumers even were. Brands sold into retailers, and it was the retailer who maintained the relationship with the consumer. They would rely on their networks of retailers to brief them on changing consumer tastes and new product trends.
Brands rarely understood why customers bought their products. And consumers rarely understood why brands made those products.
Market research gave brands a vague sketch of who bought their products. And advertising provided a means to broadcast their messages to broad audiences that hopefully contained a few of them. But both those tactics have always been fraught with massive inefficiency and noise.
DTC gives brands an immediate and direct way to communicate to their consumers and listen to their feedback (in both words and actions). Launch a product to wholesale and it might be 18 months until you know whether it succeeded or flopped. Launch it on your own DTC channel and you'll know within days if you'll need to place another order with the factory.
This near instantaneous feedback loop provides DTC brands a level of agility and responsiveness impossible to achieve through wholesale and marketplaces.
2. Leaning into your 'Why'
That direct, two-way channel of communication leads to second-order opportunities that unlock the real value of DTC. The most important: the ability to let consumers know why you make your products.
"People don't buy what you do; they buy why you do it. If you talk about what you believe, you will attract those who believe what you believe."
Until the DTC revolution, the concept that consumers would support brands based on shared beliefs was all but non-existent. Cut to present day: the majority of consumers want to buy from brands that align with their beliefs and values.
And the younger the consumer, the truer that is. Care about saving our home planet? Buy from Patagonia. Believe there are as many definitions of beauty as there are people on earth? Buy Glossier.
In brands we trust
Your DTC site isn't just a sales channel; t's a media property. Thousands of engaged prospects flow through your product pages every day—likely more than your entire follower count across all your social channels. Brands that treat it solely as a place to complete the purchase are missing out on its true power to build relationships.
A DTC channel is the best avenue for brands to convey why they do what you do through deep, interesting storytelling—from blogs to email to product pages. This is how DTC brands like Cotopaxi and Tracksmith turn shoppers into buyers, and buyers into diehard advocates for their cause.
Snippet of the Del Día product page from Cotopaxi
3. Data, Data, Data
That one-on-one relationship also unlocks a mountain of incredibly valuable data. Consumers communicate with words, but mostly with their actions. And those actions are the truest indication of future behavior. In physical stores, consumer behavior is incredibly difficult to capture and measure. On retail sites like Amazon and Walmart, that data is scrupulously guarded by the marketplace owners.
Your own digital DTC channel is where you can capture and analyze that data and turn it into insights that you can use to optimize every corner of your business. Data is the fuel that helps small DTC brands grow many multiples faster than their legacy competitors.
"…we now live in the internet age of A/B tests, big data, AI algorithms, computer vision, and automated supply chain cloud software systems. Could it be possible to create a much faster pure online system? One that's faster than ultra-fast? One that didn't rely on personal relationships or the instincts of a great founder, but instead crunched huge amounts of data to track changes in fashion trends globally in real-time?"
4. Crowdsourced product innovation
While online product reviews have given power back to the people, they've also become a source of innovation for smart direct to consumer companies.
When consumers rave about how much they love the product, it generates free publicity. When they leave scathing reviews about bad experiences, it provides invaluable feedback.
Nimble DTC brands turn product reviews, and other customer feedback collected via blogs and social media, into crowdsourced product insights. They treat feedback as market research about specific products written by consumers in real time. Brands get the information they need to improve and expand products that want to buy.
"At launch, Glossier adopted the open innovation approach of crowdsourcing innovation and soliciting real-time feedback from its millennial cult-following through its blog (1.5+ million unique views per month [3]) and social media presence (1.5+ million Instagram followers). Due to its customer-centric approach, Glossier became the 'first socially driven brand' that has successfully disrupted the beauty industry"— Harvard Business School: Glossier: Changing the Face of the Beauty Industry by Crowdsourcing the Magic Formula
5. Ease of expansion
Without the limitations of shelf space that physical retail imposes, online brands have the power to expand (or reduce) their product range at the drop of a hat. Most DTC's success stories have started out with a small line of limited products, but quickly expand to thousands of SKUs in a matter of months. Bonobos, a men's clothing brand (now owned by Walmart), is a great example of how product crowdsource evolution lead to product expansion.
Bonobos' marketing centers around the idea that buying pants for men is an all-around painful experience, whether it's finding a comfortable fit or having time to shop at all. To get feedback on their products, Bonobos gave free returns on merchandise and requested customers order several pairs of pants to try and find the perfect fit
"Six months after the company launched, it was doing a million dollars a year in annual run rate. Eventually, Bonobos would expand to sell formalwear, swimwear, shirts, and many other accessories, focusing on pieces where men traditionally had problems with fit."

—CBInsights: "We Analyzed 22 Of The Biggest Direct-To-Consumer Success Stories To Figure Out The Secrets To Their Growth — Here's What We Learned"
With its long lead times, limited shelf space and host of stakeholders standing between the brand and its customers, wholesale channels are not agile enough to compete with direct to consumer.
Direct to consumer is here to stay
By creating genuine connections, telling stories, and resourcefully applying data, DCT brands stay agile and responsive and insanely efficient. They control the transaction and reward customers, who are active participants in a two-way relationship. Marketplaces and wholesale will always have a role to play, but DTC should always be a brand's flagship channel for both sales and marketing.
Talkoot was built for this new DTC world
Before launching Talkoot, our founder oversaw the creation all global product content for one of the world's largest and most recognized brands.
As the direct to consumer revolution took off and the number of channels requiring unique, high quality product content grew, telling deep, interesting product stories on every product page in every channel got more and more difficult.
Team members were getting burned out. The quality of content was suffering. And every time he added another person to the process, it only slowed things down.
So he went looking for a centralized, streamlined way to write, edit, translate and approve product copy quickly and at scale.
That system didn't exist
He found plenty of product information management systems to store and distribute product data. But nothing solved his core need: helping teams come together and produce, assemble and track the thousands of product stories needed to sell products online. So he built it himself.
Enter Talkoot
Talkoot is an intuitive, friendly-to-use product information management system that talks to all your backend data systems, keeps track of all your critical product details and automates a mess of boring, repetitive tasks, so your teams can focus on creating great product content instead formatting spreadsheet and tracking down missing details.
Talkoot PIM
Talkoot brings people across your whole organization together into one user-friendly system—along with all the data, images and documents they need—so they can all do what they do best: create and approve the thousands of inspiring product stories that make shoppers fall in love your products.
If your product content is suffering from growing pains, Talkoot might be a good fit for your team.