Why eCommerce Brands Should Care About Product Page Descriptions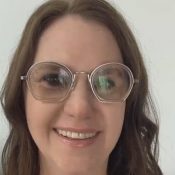 Buyers have certain expectations that require eCommerce stores to showcase and communicate products in ways that both tell stories and educate consumers. Surprising and delighting site visitors on product pages has become the new norm and is no longer just an elevated experience from larger brands. Before we discuss this in-depth, let's first take a look at what the anatomy of a product page should consist of.
The Anatomy of a Product Page
The anatomy of a product page now requires several different elements:
Editorial product photography in silos and User Generated Content or

 

UGC

 

of people interacting with the products
Video – preferably 360 degrees or at least products shown in multiple angles
Augmented reality technology (optional but a huge plus)
Compelling copy that focuses on the "why" which is arguably the key pillar in the five W's: who, what, when, where, and why. And then tying it all together, how each product will fit into the lives of the buyer told by humans to humans
Compelling Copy Focused on Why
Today, we're going to talk about the latter. In 2009, Simon Sinek wrote an epic book titled Start With Why, with the idea of inspiring leaders, which has translated across all facets of companies. A company's why is more important than ever, and telling that story across all aspects of the eCommerce store experience compels people to create an emotional connection to buy. Not only does it encourage people to buy once, but it also creates a connection between the seller and the buyer to continue to support the 'cause' (also known as loyalty or retention). People will spend more money on products if they believe in the story. The why is the brand's story told through a series of products that makes that connection.
The why is the brand's story told through a series of products that makes that connection.
Do we all remember the Boring Company's Not a Flamethrower product? The company sold a product that was born out of an idea that Elon Musk had from one of his favorite movies called Spaceballs. The Not a Flamethrower is essentially a roofing torch with an air rifle cover and was priced at $500. All 20,000 units sold out in less than four days, with total sales equalling $10,000,000. It wasn't even a real flamethrower, hence the name. The story on the product page sold the product.
The first impression of an eCommerce store is dependent on the landing page that the traffic arrives on. Brands running ads, tagging products on organic social posts, and driving traffic through influencer or affiliate marketing will likely (errr … hopefully) send traffic to specific product pages. Product pages have an enormous responsibility in the first few seconds when the visitor arrives on the page. Therefore, the product page must follow through with the activity that drove the user onto the page. If an influencer on TikTok tells a story about the product and gets the buyer excited to learn more, the product page must also be telling a similar story to continue the buyer down the purchase funnel. It makes sense, right?
Brands' Product Storytelling
Nuggs does a great job at delivering on the story. The product page explains very clearly and humorously why someone should buy the product. The sections of copy allow for a lot of room for fluidity and copy iteration. Today, brands and products need fluidity. What worked once upon a time, doesn't always have staying power, and adaptation is necessary in conversion growth and continuity.
For companies that scale their product lines like DJI, or brands with seasonal products like Adidas, MeUndies, or Chubbies, it becomes challenging to do this at scale. Evergreen products live onsite for an infinite amount of time, whereas seasonal products have a shelf life and agility is crucial. Product information systems (PIM for the acronym lovers out there!!) help streamline the creation and optimization of product page copy for both product lines for different reasons. Let's discuss why having a PIM tool could mean the difference between launching on time and launching successfully across multiple products.
Why Brands Need a
 

PIM

 Tool

Evergreen products, though they live on the store infinitely, still require adjustments based on conditions occurring in the world – politically, climates, memes, current news trends, etc. The number one lesson learned by marketers in 2021 is the need for agility and adapting to change. It's imperative to be fluid and adapt copy to the world's ever-changing conditions. Right? So Right.

Seasonal collections and product lines have their own set of requirements. Because there is a shelf life to these products, time to launch with engaging content is vital. And having the ability to optimize the content based on conversion data can mean the difference between a successful collection and money left on the table.

When you know the money is available, optimizing for time and opportunity during seasonal product launches as a marketer is essential.

MeUndies is an example of a brand that needs this agility as most of their product drops are seasonal. And it's even more critical to match the content on each channel with product pages that compliment those stories. For example, when visiting MeUndies' TikTok channel, their current push is for Valentine's Day, and it's centered around their Matching Pairs collection.
The collection is simple: Match your partner in your undies. All of the content on TikTok is showcasing this with a complimentary MatchMe product page with their Valentine's Day collection linked in their TikTok profile bio. That will change once the shipping cut off ends and they move on to their next seasonal collections. The speed at which they need to optimize for conversions on the current product page is quick, but they also need to move into the next seasonal collection with accuracy and precision across all channels.
Chubbies creates a sense of urgency in this TikTok post making the buyer feel like the performance polo is flying off the shelves, and that they can't keep the product in stock. It's the perfect execution of storytelling through beautiful assets and copy. It would have been nice to see the sense of urgency story carried over on the product page. Perhaps a nod to the product being back in stock with the inferred popularity of the product humor calling out that it won't last long (SO HURRY) would have wrapped this whole thing up with a big red bow.
Our Place has a product line that lends itself to a storytelling experience that is constantly in flux. They offer evergreen products, as well as seasonal products. In this example, they are offering a beautifully vibrant bright red pan that has great story potential. The story that is told in the Instagram ad is compelling. The woman explains that they are offering this pan in a limited edition and is perfect for all of your Lunar Year recipes. The corresponding product description page (or PDP) is missing that story to tie it all together. Creating stories in your ads and having the stories follow through on the landing page from that source of traffic creates a seamless experience with the buyer and helps connect the dots down to the purchase funnel to add the product to the cart. For us, this was a missed opportunity for a perfect conversion experience.
Flexibility is Key for Brands
With eCommerce growth not slowing by any measures, marketers need more flexibility in their toolbox. The flexibility of using product information management software that helps eCommerce Content Directors and Marketing Operations Directors not only optimize for product page conversions, but also makes it easy to change copy based on comments in social posts, and allows marketing teams to swiftly move onto the next season is no longer a nice to have but a must-have. This is especially true for those teams that are working from home and not all in one place, which let's face it, is most of us these days.
This my friend, creates an environment for a marketers paradise, and we all know we need a little paradise to sip on in our daily lives now, more than ever.