How J.Crew cut its product content production process in half with Talkoot

2x faster to web (90 days down to 45)
90% less back-and-forth resolving errors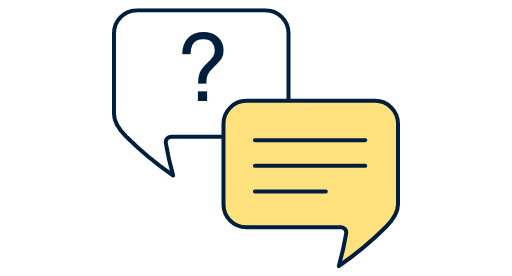 J.Crew Group Inc. is a beloved American fashion retailer that owns and operates multiple brands, including J.Crew, Madewell, and J.Crew Factory. Established in 1983, the company has been a prominent player in the retail industry, offering a wide range of clothing, shoes, accessories, and more. Feeling the pain of using disconnected, outdated systems, the team sought a single solution across all their brands that would streamline their copy production workflow and improve collaboration among team members.
"I feel like our life before Talkoot was like the stone age of technology."
—Brand Content Manager, J.Crew
The Challenge
With outdated systems, teams faced challenges with multiple, manual, and time-consuming editing workflows during the copy production and editing process.
System errors and inefficiencies
The team faced numerous challenges with their previous system throughout the entire copy production process, from receiving style information from merchants to the final product launch. Minor issues like accent marks could cause multiple styles to fail to upload from the old editing system. This resulted in a time-consuming process of identifying and resolving errors, often leading to back-and-forth communication and delays.
Manual and time-consuming editing process
Before Talkoot, the team would spend weeks verifying all product information was received from merchants before the writing process could begin. Product styles would often populate in the old system with incorrect information or fail to populate at all. Which required extensive manual search and copy-pasting from old galleys to the current season. This process was very time consuming and prone to human error, leading to inefficiencies and potential loss of copy.
Collaboration and version control
 J.Crew's previous system lacked collaboration features, making it challenging for multiple team members to edit styles simultaneously. The team had to log into a galley and close it at the end of the day. If someone forgot to close the galley, work could be lost.
"Talkoot has completely changed each step of our process… eliminated a ton of back and forth trying to solve all these little errors."
—Brand Content Manager, J.Crew

The Solution
Implementing Talkoot improved efficiency and error reduction, leading to a 90% decrease in product information errors and shortened turnaround times for resolution. It also enabled simultaneous editing of styles by multiple team members, with a global search function for easier updates, resulting in a more efficient editing process and reduced risk of human error.
Improved efficiency and error reduction
Talkoot streamlined the entire copy production process and reduced the time spent on resolving product information errors. As a result, the team reported a 90% decrease in such issues and shorter turnaround times for error resolution.
Simplified editing and version control
Talkoot enabled simultaneous editing of styles by multiple team members, eliminating the need to log in and close galleys. The software provided a global search function, making it easier to find and update past styles, resulting in a much more efficient editing process and eliminating the risk of losing copy due to human error.
Talkoot facilitated better collaboration and communication between team members and merchants. The software acted as a centralized platform for edits and comments, eliminating the need for extensive email exchanges. Ultimately improving overall productivity and confidence in the launch process.
With Talkoot, J.Crew Group Inc. streamlined their copy production process across all their brands, replacing outdated systems and manual editing with an efficient workflow. The adoption of Talkoot led to a significant reduction in errors, improved collaboration, and enhanced version control, resulting in increased productivity and confidence in the brand's product launch process.
Talkoot is an AI-powered product content production platform that helps the world's most loved brands create deeper, more valuable connections with customers everywhere they buy through more scalable and powerful product storytelling. To see how Talkoot can do the same for your brand, get in touch with one of our consultants.
Talkoot pays for itself many times over
OUR CUSTOMERS EXPERIENCE:
4x greater efficiency
40%+ savings on content production
3x reduction in errors
10%+ conversion rate increases
99% on-time copy deliveries
A happy team & more loyal customers