What's the difference between a Product Information Management (PIM) system and Content Management System (CMS)?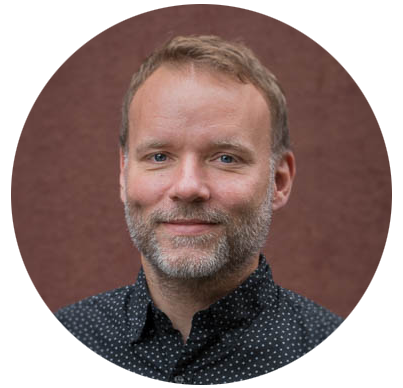 Brian Hennessy
Talkoot CEO and Co-Founder
Though their names suggest they have similar functionality, Product Information Management (PIM) and Content Management System (CMS) are very different applications built for different stages in a product content pipeline that extends from product creation through the retail sale.

Let's start at the very end of the pipeline, the CMS, where consumer-ready content meets the customer.
CMS

: Content staging

Content Management Systems were built for the needs of website managers who need to continually update content on a website but may not have a background in code. Though it's talked about as a separate, stand-alone system, users experience a CMS as the internal-facing layer of a website.

A CMS makes it easier to update and manage a website by separating the content needed to build the website from the code. Another major benefit is that a CMS improves the performance of your website by reducing the amount of content that needs to load every time a user clicks to another page. Beyond just product information, a CMS stores every single piece of content on your entire website, including banners, photography, logos, illustrations, videos and plug-ins.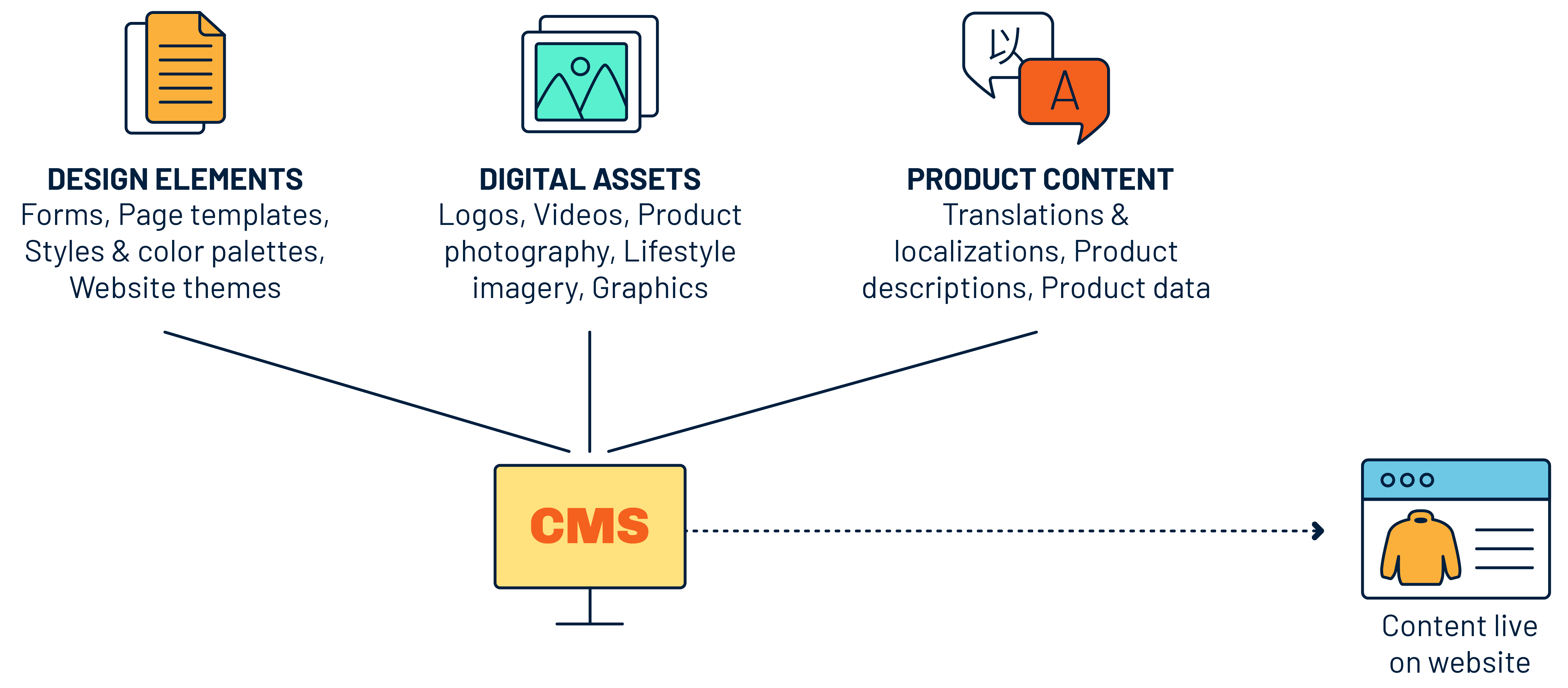 A CMS is:
An end-of-stream system where content is staged to go live on a website

Typically tied to a single website or e-commerce platform and allows you to create and manage webpages by separating the staging of your content from the code required to present it on the web

Some headless CMS offerings allow for the staging of content across multiple websites and IoT devices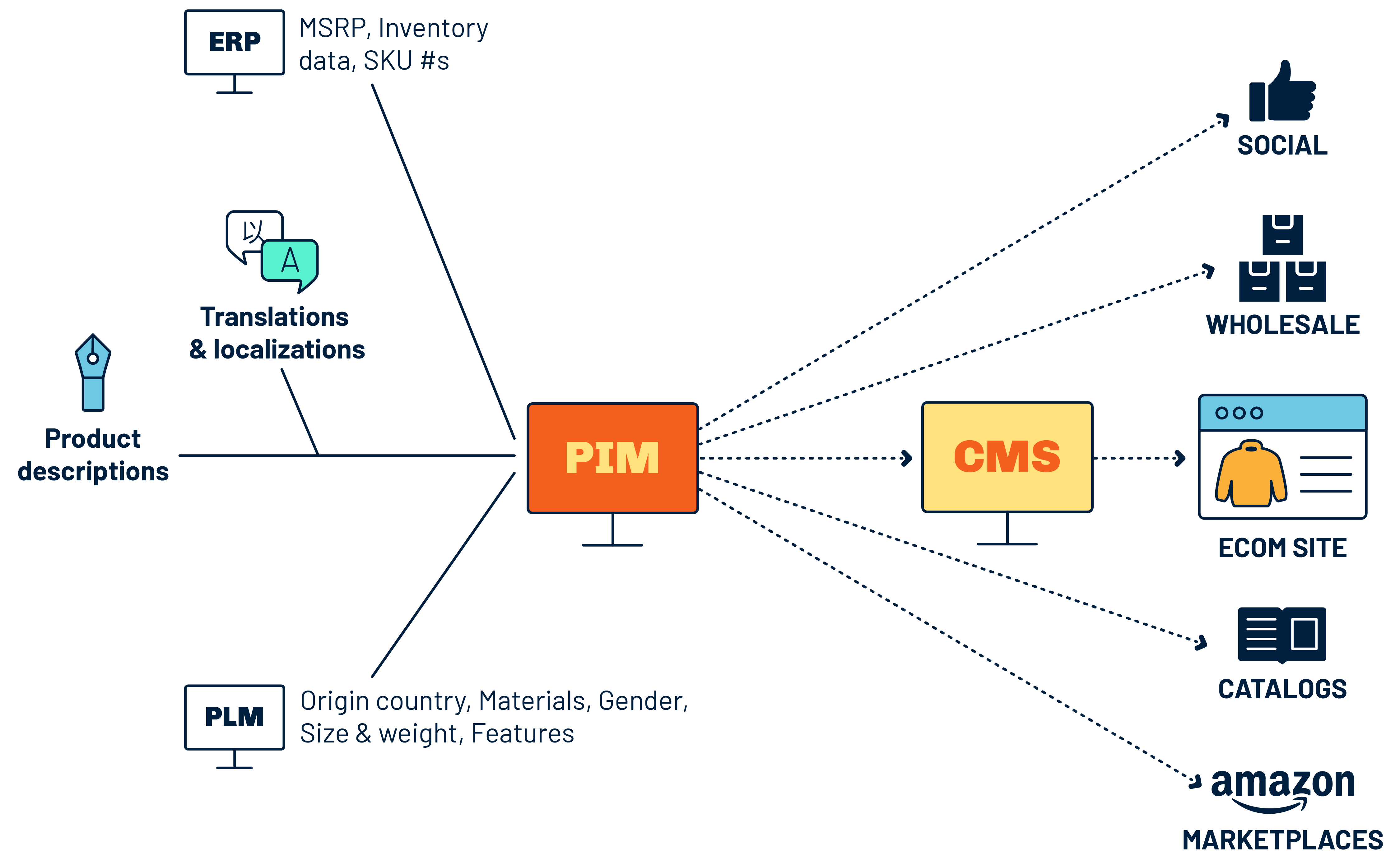 Traditional PIMs: Product info storage and syndication
In its broadest sense, PIM software acts as a repository of all the customer-facing information a company needs to bring its products to market across all its channels. Where a CMS stores all the content for one website, a PIM is focused solely on product information and makes it available for many downstream channels.
Most traditional PIMs were built in the days before ecommerce for industries like Food and Beverage and Pharma where there are stringent laws about the accuracy of labeling information. Given their history, you'll find they're usually:
large, enterprise-wide systems that can be relatively costly and slow to deploy
back office systems not built for humans, meaning they often lack productivity, collaboration and workflow features
rigid databases designed for storage, organization, validation and syndication of large volumes of static, highly-structured product data
Talkoot: A
 

PIM

 

for modern brands

Though legacy PIMs feature some limited functionality to standardize and enrich missing information, most are heavily focused on the validation and syndication of data, not the production of consumer-facing product content.

Talkoot, on the other hand, is a collaborative PIM focused on product storytelling. Like a traditional PIM, it stores all your static product information and features push-button syndication to most popular ecommerce platforms.

But what really sets Talkoot apart from other PIMs is how it's built to help teams turn raw, unstructured product information into high-converting, consumer-facing product descriptions. It brings your entire team into one system, along with all the documents, details and images they need to craft accurate, credible and powerful product stories together.

If you'd like to learn a bit more about the differences between traditional PIMs and Talkoot, here is a great resource.
Large, digitally mature brands eventually adopt Talkoot and a syndication solution
With the explosion of digital commerce, a new supply chain is developing to support its unique demands: the Product Content Supply Chain. Similar to the traditional Product Supply Chain, different processes, tools and technologies are needed to support every link in the chain. 
Upstream, large, digitally mature brands use Talkoot to turn raw, unstructured data into structured, accurate, powerful, channel-specific product stories.  
Downstream, they employ a syndication-focused PIM or other syndication software such as Syndic8 to distribute that consumer-facing product content along with all the metadata essential to organize and display products successfully across all the various online channels.
The product content pipeline begins with raw data captured during product development and ends with consumer-facing product descriptions going live on an ecommerce site. 
A CMS sits at the very end of the product content pipeline. It brings together product content and non-product content.*   
A PIM sits just upstream from your CMS and stores and distributed product-focused information to a number of downstream systems*  
Talkoot handles the entire product content production process, from gathering input to syndicating consumer-ready product content to all your channels.
*Content types in graphics are for example only and don't represent the full number and types of information and content captured by each system.