Hire The Perfect Ecommerce Agency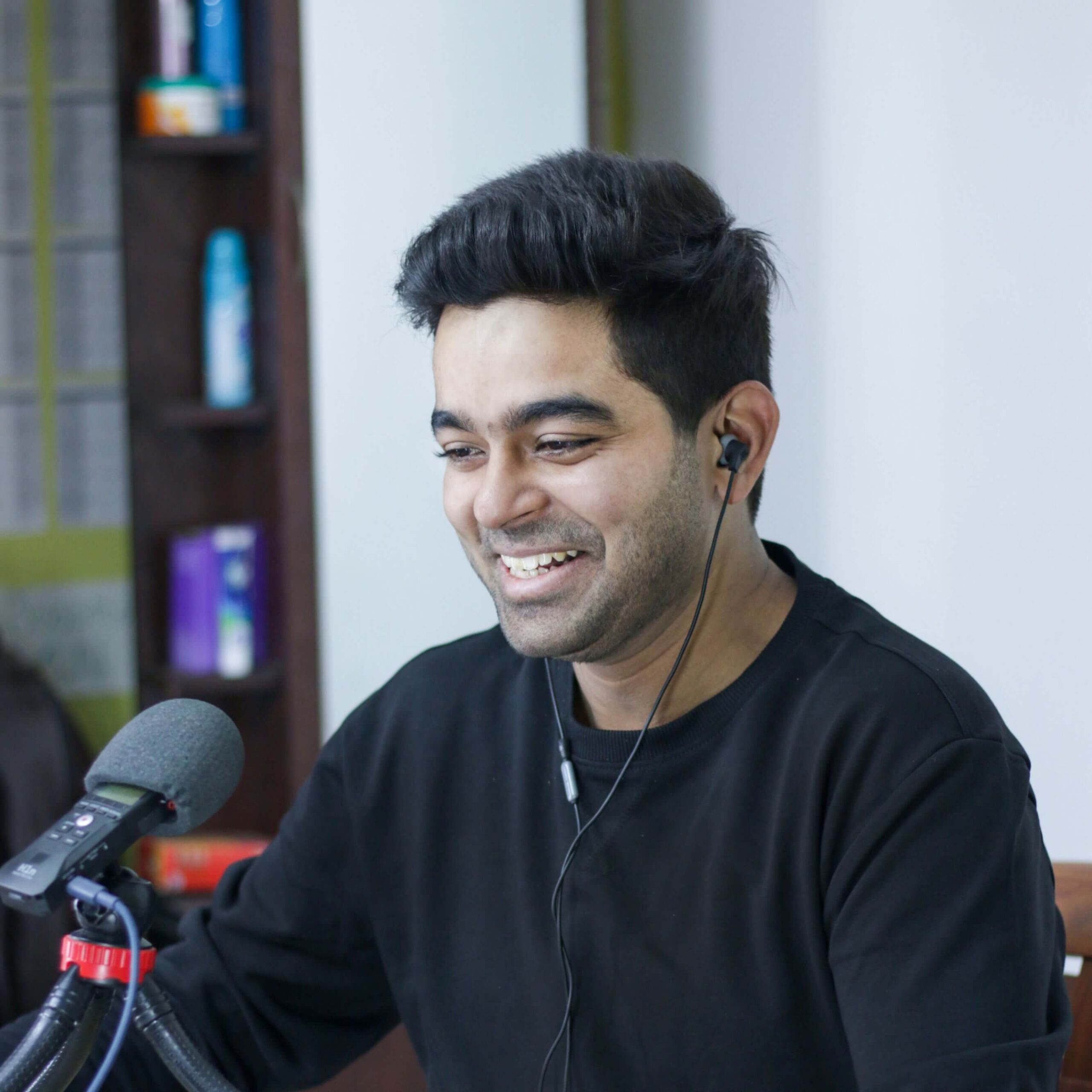 The year 2020 saw over 2 billion people purchasing products and services online. During the same year, ecommerce sales skyrocketed and crossed the $4 trillion mark worldwide.
It goes without saying that there is stiff competition within the ecommerce industry. However, staying abreast with the latest trends and marketing techniques is no easy feat.
The ecommerce industry is constantly evolving and if you are looking to sell your products and services online — you need to reach out to the right audiences and stay ahead of the competition. No matter what ecommerce platform you pick whether it's Shopify, WooCommerce, or Magento, building your ecommerce business will require a considerable amount of time and effort from your end.
This is one of the top reasons why many ecommerce businesses prefer to work with ecommerce agencies. When you set up an ecommerce business, you do everything in your stead to build your brand and online reputation.
You'll have to wear multiple hats and do all the heavy-lifting — like taking on various marketing activities to promote your brand; while trying to perform all your business duties efficiently.
You might soon find yourself struggling to handle all these tasks with equal finesse.
By teaming up with the right ecommerce agency you will be able to stay on track and rest assured that all your efforts in promoting your business are going to fetch you the desired results.
In this post, we are going to tell you everything you need to know about choosing the right ecommerce agency. But first, let's start with the basics.
What is an ecommerce agency?
An ecommerce agency provides a range of services to its clients. They not only bring the right perspective and technical know-how to the table but also help you solve complex issues and propel your business in the direction of its goals.
They use a good combination of creative, marketing, and technical skills to present your products to the right audience and create a brand experience that's as convenient and user-friendly as possible.
An ecommerce agency takes on a load of building a best-in-class website and marketing it for you. They will ensure that your website is up to date and has a competitive edge.
But with thousands of options available, choosing the right ecommerce agency can seem like a herculean task. You need to partner with a team of experts who understand your business and its short and long-term goals. The agency you opt for will play a significant role in setting your online business up for success. So it's crucial to choose the right one that will help you drive online traffic, boost sales and conversion and elevate your brand.
Choosing the wrong agency can be unsettling for your business. If you are spending money and investing a good amount of your time in building your business online, you expect to see results.
The last thing you want is to waste it on run-of-the-mill marketing strategies that aren't working out. There's no easy road to success but with the right expertise backing you, you can grow your ecommerce business by leaps and bounds.
What makes a great ecommerce agency?
Before you get cracking, it's important to compare and rate each agency on a couple of criteria that are relevant to your business. There are countless agencies out there, but one of the most crucial things to bear in mind is that there should be a good cultural fit with your company and your team.
To help you make the right choice, we did some digging and we've put together a list of criteria that you should consider when you're hunting for that perfect ecommerce agency.
a) Business understanding and experience
The first thing you need to be sure of is whether the agency understands your business and the industry you belong to. Your ecommerce agency must have the expertise to design the best solutions for the challenges that may crop up in the future.
Take a look at their website and get a good idea of what they are offering. You want to be sure that they are specialists in the areas you need help with.
Start by having a conversation with the agency and state your goals and objectives upfront to see what they can propose to reduce costs and increase revenue. Find out what their ecommerce strategy would be for your organization. 
Don't hesitate to ask questions. A lot is at stake here — you will want to get it right especially if you are targeting customers who are going to be loyal to your business in the long run.
Pro Tip: Make sure it's more inclined towards SEO, lead generation, and email marketing. Discuss each of these and how they plan to help you execute them in the right manner.
b) Similar industry experience with the best practices to support your business
Having similar industry experience is a huge plus point. A good ecommerce agency will adhere to the industry's best practices and implement the most effective tools and techniques. This is essential to ensure that the service rendered is of the topmost quality. They will have what it takes to promote your business effectively.
Several companies who call themselves website developers are inherently marketing or design firms. You cannot afford to team up with a generalist. You must work with an agency that has its roots in the ecommerce industry.
When you partner with an agency that has a proven track record, things are a whole lot easier. You will be collaborating with a team that knows your industry inside-out and understands how your business functions to the tee.
You will want the agency you choose to be able to work on their own and do the expected, without any hand-holding from your end.
c) Technical expertise
The agency you hire must be up to date on the latest technologies and tools to help you maximize your efforts. With their expertise, they will be able to guide you on what is worth trying and what isn't — and make tailor-made suggestions to enhance your productivity.
The agency you choose must have a good understanding of the platform you are working on, whether it is BigCommerce, Shopify, or Magento. Proficiency with hosting and operations is an added advantage.
Here are the 3 primary areas that require technical expertise:
Front end: The agency needs to create a clean user interface that will run on different devices or browsers.
Platform: The agency must have a deep understanding of your platform to offer custom coding and cater to the unique requirements of your business, as and when they arise.
Integrations: Systems and processes need to work together effortlessly, or else your business could come to a complete standstill. The agency you choose should be able to integrate seamlessly with backend systems.
d) Transparency and good communication
Transparency and communication are key factors that set a great agency apart from the rest. You need a consultant that keeps you informed about their work, expectations, deadlines, needs, results, and bottlenecks.
Likewise, you must feel comfortable asking relevant questions to the agency that challenge them to step up their game. Good and open communication builds teamwork and a more robust working environment.
A reliable ecommerce agency will be transparent about costs. No one wants to see hidden costs cropping up as a project progresses. A good agency will clearly state what it will cost to meet your desired goals. They will lay out the scope of work so both parties are clear on what will be delivered.
e) Flexibility
A good ecommerce agency must be flexible to accommodate changes in your business or industry. They should be responsive from the word go and cater to your changing needs as you evolve.
They should be committed to offering the same flexibility that you will get from an in-house marketing team — and must be willing to factor in what works, what doesn't and take actions accordingly.
f) Stellar portfolio and ratings
One of the easiest ways to get to know what an ecommerce agency can do is to take a look at their past work. It's not enough to just look at the result, but ask questions to learn more about how they worked to achieve a milestone.
Take a look at their case studies if there are any. Go through their website and examine their portfolio just like how you would carefully study the resume of an individual you are looking to employ in your company.
The ecommerce agency you hire should have a stellar track record. Ask them to show examples of past projects they have worked on and get them to talk about what they did and why they took a certain route.
Their list of clients will tell you a lot about what they can deliver, but you must dig deep to get all the information available on their past performance. You should also take a look at the reviews that some of the users have posted. It's always advisable to check reviews to confirm if they truly deliver on their promise.
Your Turn
Businesses are facing a lot of challenges in these unprecedented times. One thing is for sure — ecommerce is here to stay. While the global pandemic played a pivotal role in ushering in the transition, it was something that was bound to happen anyway.
If you want your business to jump ahead of the competition, partner with the right ecommerce agency. We are here to back you up. In this ever-changing ecommerce landscape, you need more than one solution to help you achieve your goals. We are fortunate to have aligned with a wide network of teams specializing in key areas to support your business growth.
"Feature-rich and easy-to-use can be a challenging mountain to climb. We are excited about this award as it shows that we've been able to balance these two concepts. It's a north star we hope to maintain as we continue to innovate within the PIM space."   

– Derywn Harris, Talkoot CPO