How to improve your search rankings and get more traffic with keywords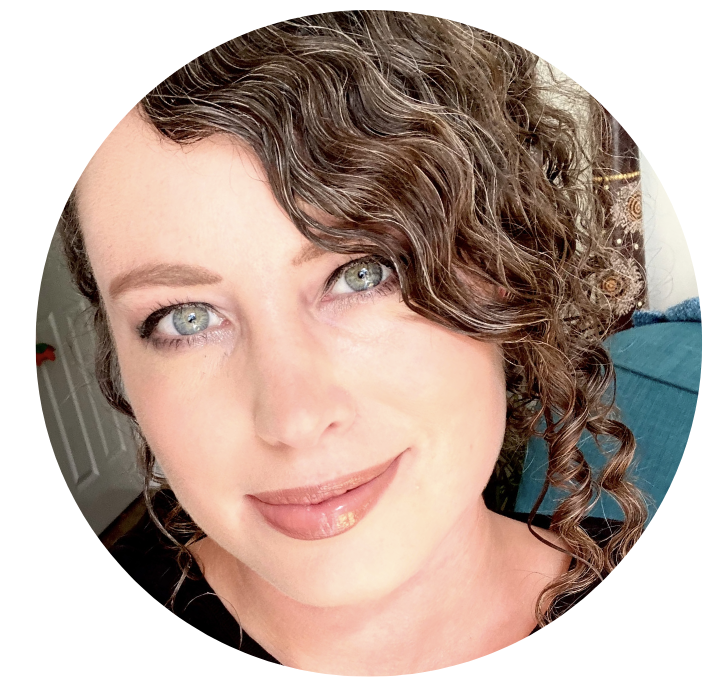 The top search result in Google enjoys 39.8% of click-throughs–that means over one-third of searchers go straight for the top spot. Second-position results generate less than half of that at 18.7%. And, the further down the search results page you go, the more that percentage drops.
If you're not showing up in the top few spots, you could be missing out on a ton of customers. But how can you climb to those heady heights? One of the most efficient ways to help Google index and rank your site is to use keywords and phrases in your product titles and descriptions.
This is known as product page optimization and is an effective way to maximize visibility, engage customers, and improve overall sales. Keywords are an essential part of this process, as they help search engines identify and rank relevant content.
Successful optimization means finding the right keywords and incorporating them into your product pages in the right places. Here's how you can do that.
SEO for ecommerce: How to conduct keyword research
First things first, you need to find the keywords you're going to use in your product pages. Bear in mind that the keywords will be product-specific, so you'll need to repeat these steps for every product page you want to optimize.
1. Search for relevant terms
There are plenty of keyword research tools you can use to discover a wealth of relevant keywords in seconds. For example, typing "bamboo water bottle" into Ahrefs generates 183 potential relevant keywords.
Obviously, you want to cherry-pick the keywords that are most relevant to your products, but also be mindful of the search volume and keyword difficulty.
Search volume shows how many searches are run using that keyword each month (i.e., there are 450 searches for "bamboo water bottle" in the US every month), indicating if there's a healthy supply of potential customers.
Keyword difficulty (KD) highlights how much competition there is for each keyword. In this case, there is very little competition, which indicates it could be relatively easy to climb to the top of the search results.
If you don't have access to a keyword tool, you can use Google's autofill feature to see what keywords other, similar brands are using or scroll through Amazon's search results to get a feel for what keywords are used to describe similar products.
Google's autofill feature suggests some other keyword options.
2. Consider search intent
The search intent of a keyword indicates why someone is searching. There are four types of search intent:
Informational intent

Navigational intent

Transactional intent

Commercial intent
Ideally, you want to target searchers with transactional intent. They're the people who are searching for specific products and are ready to buy.
For example, someone who searches for "neon bedside lamp" is more likely to know what they want than someone who types "best bedside lamps 2023".
3. Explore long-tail keywords
You can also use longer phrases to describe your products in more detail. These are known as long-tail keywords and usually comprise four or more words. Getting specific will help narrow down the search results and target an audience segment with high purchase intent. Even better, long-tail keywords tend to have lower keyword difficulty scores, which makes it easier to rank higher on Google.
The search volume of a long-tail keyword may not be as enticing as a shorter keyword, but the people who are using those search terms are more likely to purchase. 
Who's more likely to buy a one-liter bamboo water bottle: Someone who uses those exact search terms or someone who simply searches "water bottles"?
Again, you can use a keyword research tool to find relevant long-tail keywords, or you can check out Google's People Also Asked section to find keywords that answer real questions your target audience might have.
4. Put people first
It can be tempting to choose keywords based on search volume and difficulty, but remember to consider your audience. Product content should always be written with your audience in mind, not search engines. By using relevant keywords in the context of the product, you can engage your customers and ensure you're providing valuable information.
When creating your keyword-inspired product page content, ask yourself:
Does this inform the buyer?

Does this enlighten the buyer?

Does this help the buyer make a purchase decision?
How to incorporate relevant keywords into product content for improved search rankings
Now you know which keywords to use, it's time to start sprinkling them throughout your product pages. There are certain parameters you should stick to here to avoid being dinged by Google while making sure you're still providing all the relevant information your audience might need to make a purchase.
Here's what to do (and what not to do).
Avoid keyword stuffing
Firstly, avoid cramming your product pages full of keywords. While your keyword research might have brought up hundreds of keywords you could use, it doesn't mean you need to include all of them on each page—especially if you're product content is short and concise.
Instead, choose a focus keyword (the keyword that most closely aligns with your product) and use it no more than a couple of times:
Once in the page URL

Once in the product title

Once or twice in the product description and body copy

Once in the alt image tag
This product description from Waterdrop includes a number of keywords while still providing important information shoppers might need.
Focus on product-relevant words
Don't be tempted to include irrelevant keywords or keywords that falsely represent your products just to move up the search results. You'll only disappoint shoppers who click through only to find your product doesn't fit their needs. Remember, the more specific you are, the better. While you might not attract as much traffic, you'll be attracting the right kind of traffic.
For example, if your bamboo water bottle only comes in one size (one liter), don't include keywords like "500ml water bottle" and "stainless steel water bottle" because they don't accurately represent your product.
💡Tip: Talkoot's SEO keyword enrichment feature helps you get search engine ready. You can add keywords to the dashboard so your copywriters and AI writers know what they need to include on each page.
Consider using meta tags
Meta tags are HTML tags that provide additional information about your content. They're important for product content optimization, as they help search engines index and rank content more effectively.
Meta tags also allow businesses to include additional keywords in their product content, providing an additional opportunity to optimize their content for search engines. The backend of your ecommerce store will have dedicated boxes where you can enter the meta title and meta description of each product page. Use this space to include your focus keyword and a couple of other relevant keywords.
You can switch up your meta tags to match seasonal search intent or you can keep them the same year-round.
SEO for product pages can improve traffic and sales
By understanding how to strategically use keywords throughout your product pages, you can ensure your products are seen by the right people and are better positioned to compete with other, similar brands.
Product copy should be written in the words your customers will search for, as opposed to search engines, and be as product-specific as possible. This will ensure you're attracting shoppers with a high search intent who hopefully have their wallets out ready to make a purchase.
See how leading retailers are producing inspired, detailed product stories that increase traffic and conversion while lowering returns. 
See how leading brands are using Talkoot to increase conversion and get product content to market faster.
See how leading brands are using Talkoot to increase conversion and get product content to market faster.