3 simple steps to improving product page SEO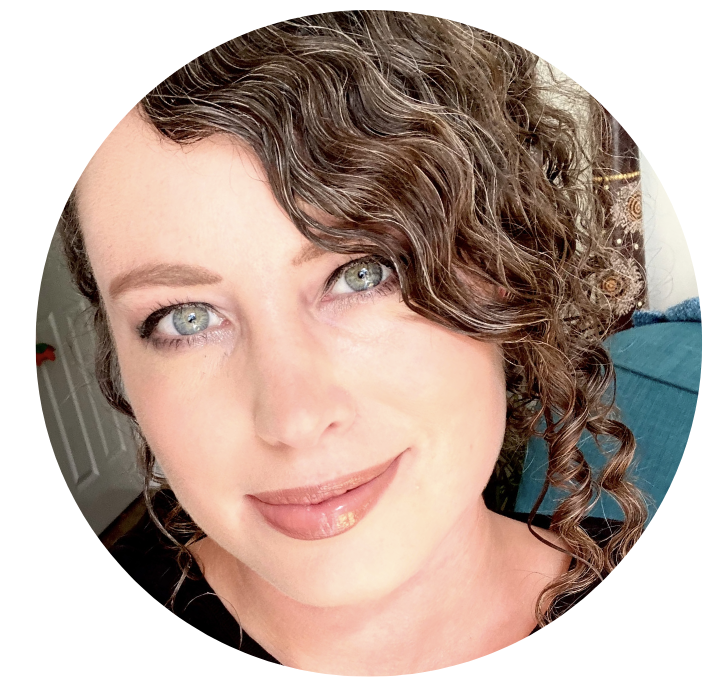 Your product pages are the most important part of your online store.
They're the gateway to sales and are often the point where customers land on your site. But, if your inventory includes 1,000s of products, it can be difficult to optimize every single page, especially if some of your products are almost identical. It's tempting to run the old copy-paste tactic and employ a set-it-and-forget-it mentality once the product page is live.
But this is doing yourself (and your store) a huge disservice. Carrying out SEO for product pages can secure more sales and increase your search engine rankings across the board.
How to optimize product pages in 3 steps
1. Carry out keyword research
Keywords are critical to the success of your product pages. They indicate to Google what your page is about by implementing key search terms shoppers use to find products like yours.
For example, if someone wants to find a pair of distressed jeans, there's a very good chance they'll type "distressed jeans" into the search bar.
Keyword research will arm you with a list of phrases that match the products in your store. You can see from the example above, that "distressed jeans" is interchangeable with "ripped jeans", so it's worth incorporating both keywords.
But keyword research goes beyond the actual name of the product you're selling. Search intent also plays a part. Someone searching for "six-seater oak dining table" is likely to have a higher purchase intent than someone searching for "dining tables". The latter is probably just looking for inspiration at this point.
Here's a step-by-step guide to researching product page keywords:
Use a keyword research tool
Tools like SEMRush and Ahrefs create lists of relevant keywords. They show you how many searches each phrase gets per month and how competitive the term is (the more competitive it is, the harder it is to rank).
Search the keyword in Google
To figure out search intent, plug your keywords into Google to see what type of pages show up in the search results. You'll find that the listings will fall into one of four main search intents:
Informational: "one-pot recipes"
Commercial: "cast iron casserole dish"
Navigational: "John Lewis log in"
Transactional: "cheap crockpots"
The results here are predominantly commercial, but there is a section at the bottom that features recipes which indicates an informational search intent.
Your product pages are most likely to fall under commercial and transactional intent, but you can also include keywords tied to informational intent to capture people who aren't as far through the sales funnel.
This might include a "how to apply lip liner" section on your product page despite your main keyword being "pink sparkly lip liner" to cover commercial intent.
Go-To Skincare includes how-to videos on its product pages to target informational search intent.
Create a list of long-tail keywords
Long-tail keywords get fewer monthly searches but are more targeted. For example, someone searching for a "red cast-iron casserole dish" knows exactly what they're looking for, whereas someone simply searching "casserole dish" might be higher up the sales cycle.
Talkoot's AI-powered product description writer can generate additional keywords based on individual products, holidays, and seasons and automatically updates them so you can match the exact search phrases shoppers are using at any given time of the year.
2. Optimize page titles and meta titles
Optimizing your product page titles, meta titles, and meta descriptions will help Google understand what your page is about and bolster its position in the SERPs.
Optimizing your product page titles
The page title is what will show up in the SERPs. It's important to differentiate your page title from other similar products while still factoring in important keywords. Include keywords from your research and any other commercial prompts, like "cheap", "free delivery", and "sale" to pique the interest of potential customers.
This page title is descriptive, including the shape, material, and color of the product.
Optimizing your meta descriptions
Meta descriptions are the blocks of text listed in the search results beneath a page title. They provide more information about the product and are a good opportunity to display relevant keywords. Again, include appropriate keywords from your research, including well as long-tail keywords. 
Nudie Snacks includes additional, relevant keywords in its meta description, including "plant-based snacks" and "healthy vegan snacks".
Optimizing your page URL
The URL is the address shown in the search bar. Keep it short and simple by including the main keyword for each product page so Google knows exactly what your page is about and who to serve it to.
3. Optimize product descriptions
Product descriptions make up the bulk of your product pages, which will usually include some combination of the following sections: 
Product title
Product description
Key features (usually in a bullet point format)
Product images and videos
Product pricing
Reviews
Optimizing product descriptions means including your main keywords and long-tail keywords and ensuring you're answering any questions shoppers might have about the product.
Here are some best practices:
Include keywords in the key features section: someone who's searching for a "non-stick frying pan" will be pleased to see the words "non-stick" in the features section.
Add reviews: populate your product pages with customer reviews. This not only provides social proof, but it also creates an opportunity for more customer-focused keywords.
Welly includes customer reviews on every product page. 
Use formatting best practices: including bullet points, clear paragraphs, and headers that feature relevant keywords helps Google identify what your page is about (and it improves the user experience)
Answer FAQs: incorporate an FAQs section that answers common questions customers might be searching for. Use long-tail keywords here and dig into Google's People Also Asked section for inspiration.
Vitamin subscription brand Take Care Of includes an FAQ section at the bottom of each product page.
Optimize at scale: creating brand new product descriptions for every single product is time-consuming. Talkoot helps you create templates for each type of content – including product pages – so you can drag and drop information into a pre-made listing.
DTC vs Amazon: is product page SEO the same?
Amazon search has its own set of requirements and places a heavy emphasis on feature and benefit bullet points. Its algorithm focuses on the first 1,000 characters and it will favor products that have a clear set of bullet points in the search results. 
DTC websites rely on Google to generate organic traffic. Product descriptions are more important because bots read the entire page, not just the first 1,000 characters. Including relevant keywords, paying attention to best-practice formatting, and including elements like reviews and FAQs will all help boost page ranking.
Talkoot makes optimizing product pages for the same product on Amazon and your own website a breeze. You can apply different brand language rules across different sales channels and product categories so you can easily describe a benefit differently on Amazon and your own site.