Be Prepared for BFCM | Top 3 Marketing Strategies to Implement This Holiday Season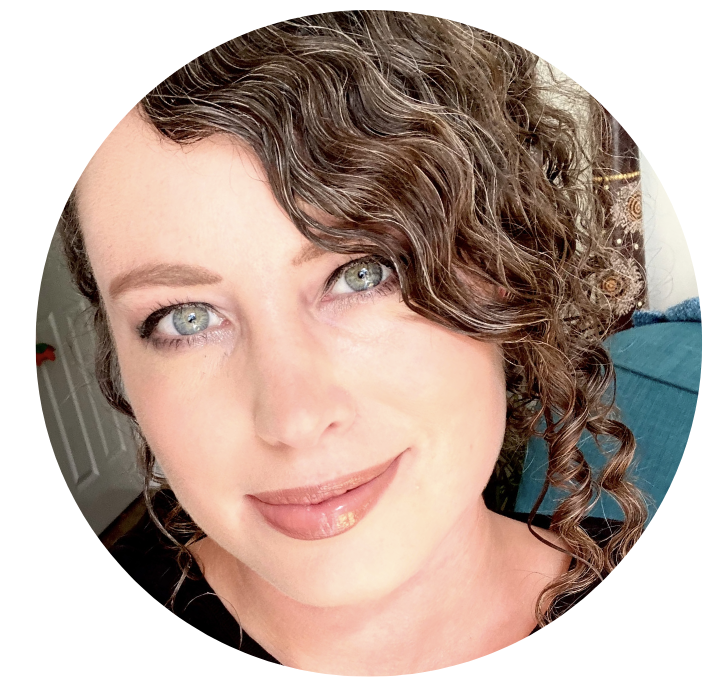 BFCM is the biggest shopping holiday of the year. Consumers are poised, ready, and waiting to jump on their next purchase, while brands are beavering away behind the scenes to attract and retain new customers.
But as the holiday season approaches, how can you make sure you're focusing on the right activities? It can be tempting to try a bit of everything and see what sticks, but BFCM is more of a blink-and-you'll-miss-it kind of event. Being strategic with your marketing will help you make the most of this busy time of year.
Here are some strategies to stay on top of this BFCM.
1. Start your campaigns early
BFCM shopping is starting earlier and ending later. It's less of a one-day extravaganza and more of a multi-day (sometimes multi-week ordeal). Brands are launching their sales way ahead of the traditional Black Friday date and letting them linger beyond Cyber Monday to squeeze out a little bit of extra revenue. And the revenue potential is high. In fact, the average US consumer is planning on spending $818 during the holiday shopping season.
Starting early can be a great way to take the pressure off. Trying to get everything to go smoothly in just one day? Near-on impossible. But with a week to hone your efforts, there's plenty of time to tweak and optimize your product pages, ad campaigns, and email marketing efforts.
B&Q promotes its Black Friday "Fortnight".
Let's face it, though: It's a tall order to change the copy on all relevant product pages and then change it back once the holiday rush is over. Talkoot keeps your evergreen copy stored safely so you can revert back to it with just one click. And, the powerful AI-powered writer produces on-brand copy for your entire product line instantly. This means you can generate product descriptions, edit, revenue, approve, and publish them all in one place.
So while we're not saying you need to start your BFCM campaigns next week, you can if you want to without having to scramble to create multiple brand-new pages of copy.
The National Geographic Store extends its sales beyond BFCM.
When should your BFCM campaigns kick-off?
There's no set rule for this, and there's a good chance you'll have been prepping for this holiday season for the last couple of months. You should only kick off your BFCM campaigns when you're ready–that is, when your product pages, email copy, and all your other campaign assets are completed and have been signed off. You can prime your audience for your BFCM deals from as early as late October, but it's up to you when you want to kick off the actual sales.
2. Publish product stories
Stories sell–storytelling can increase conversions by 30%. When you're competing with millions of other brands on the same day, it's your brand voice and experience that will stand out. Use customer reviews, user-generated content, and product videos to showcase your products and weave a story around why customers should buy them.
Not only will this increase conversion, but it will also reduce the number of returns. Customers will know exactly what to expect, and there will be no nasty surprises when their products arrive.
Aerie is a pro at including UGC in its product pages as well as content created by its ambassadors.
Not sure how to publish product stories? Talkoot is the only software built to enable brands to create, store, and publish better product stories. It brings data, images, and all previous product copy ever written into a single view so your entire team can work together with everything they need right at their fingertips.
The best part is that Talkoot deploys in a matter of weeks, not months, with a short adoption period that lets your team start experiencing the benefits from day one. Just as well, since BFCM is just around the corner!
What does a product story include?
A product story is a comprehensive insight into a product. It includes text, images, and multimedia elements to provide shoppers with a 360-degree view of what they're about to buy–something that's crucial for online shopping, where consumers can't touch or see a product before they make a purchase.
Talkoot brings together multiple different storytelling elements, including:
Previous customer reviews
Past iterations of your product copy
User-generated content
Images and videos of your product
Apple breaks its product pages up into "chapters", where each chapter highlights a different benefit or feature of the product. It combines images, text, and interactive elements to tell the story so that shoppers have a big-picture view of the product before they buy.
3. Align your holiday campaigns
Brands spend a ton of time and money on campaign messaging to drive consumers to their website. But they forget that the product page is the final conversation in what should be a cohesive customer journey. This means that the messaging on their product pages rarely aligns with the story the consumer first saw in the ad that led them to the store.
Imagine clicking on an ad for a special Black Friday deal on a TV and being redirected to a product category page for electronics. You're not about to scroll through the entire catalog to find the TV you first saw, so you leave and go elsewhere. It's a lose-lose situation for both the brand and the shopper.
If you do one thing this holiday season, make sure it aligns your product pages with your ad campaigns. With Talkoot, you can bulk-create different product pages that align with your different ad campaigns so that each customer is directed to the version of a product page they're expecting. This will keep the momentum going and avoid any confusion when they do eventually land on your site.
Lasula has its Black Friday copy and discount code ready to go on all product pages.
The search terms people use at this time of year will also differ, so make sure your product copy reflects seasonal keywords too. This might mean adding the word "winter" to your bestselling hoodie. Talkoot creates seasonal updates like this at scale by creating a new version of your product copy that target separate keywords. You can create multiple different versions of your product copy in a few clicks and publish them along with your BFCM ad campaigns.
Rock your BFCM campaigns this year
The holiday season is full of promise. It provides the perfect opportunity to attract a wave of new customers, secure relationships with existing customers, and get an influx of revenue right before the year ends.
Think about the journey you want customers to go on this year, which will influence when you start your campaigns and the stories you tell about your products. Finally, make sure you align your product pages with your ad campaigns (Talkoot can help!) to keep the customer journey slick from start to finish.
See how leading brands are producing inspired, detailed product stories that increase conversion while lowering returns, and book a demo today.