I love it when a plan comes together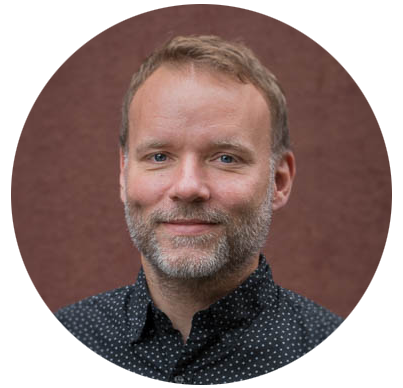 Brian Hennessy
Talkoot CEO and Co-Founder
As Colonel "Hannibal" Smith, the cigar-chomping leader of the A-Team used to say, I love it when a plan comes together.
Today my team and I crossed a threshold we've been working toward since 2010. We can finally say with confidence we've made the difficult transition from service to SaaS business model that Basecamp originally pioneered, a transition that has flummoxed so many entrepreneurs. You can read about it in this press release.
Though we have been working toward this moment since 2010, my journey actually began seven years earlier. In 2003 I was a freelance writer and my largest client and former employer, adidas, asked if I could help them write product copy for an eCommerce site they had recently launched. At the time it was a tiny project that took me a couple of evenings every month to write. Little did I realize that by taking on that project, I was signing myself up for the white-knuckled rocket ship ride that was the eCommerce industry in the early '00s.
What began as a side project to help out a client and even out a hurly-burly freelance writing career grew into an even more hurly-burly new career producing eCommerce content on a global scale. It also grew into a commercial writing studio, Thread, that now employs over 25 full-time writers, editors, researchers and project managers — as well as a network of over 75 contractors. Today, Thread turns out as much product copy in a week as I produced that whole first year.
As my business moved from coffee shops to offices and the team kept growing, our spreadsheet-and-email process started showing serious cracks. By 2010, adding more people was no longer making us faster. The truth was, every new person was beginning to make us a little less efficient. But the work wasn't slowing down. In fact, the trajectory was only getting steeper as consumers around the world became more and more comfortable buying online.
That was when I realized that this rocket ship ride was going to crater if I didn't find a software solution to help us manage the spiraling volume and complexity. That realization turned into an unlikely career pivot from writer to software entrepreneur.
In software, the maxim is "buy don't build." And that's 100% correct. So credit card in hand, I went searching for the content production tool I needed. But that tool did not exist. Back then, I wasn't chomping at the bit to be a software entrepreneur. But when you see the business you've spent blood, sweat and years building about to nosedive for want of a piece of software, you have to take action.
Every system but the one I needed
When I went looking for my dream content production system, I found plenty of systems to store and distribute product content. But nothing solved my core need: helping my team come together and produce great copy at scale. It needed collaboration, workflow, an approval process and a powerful back end to manage and store all those images, documents and data. It also needed to be an intuitive system my writers wanted to work in, or they would go back to spreadsheets and email and my investment would be wasted. In short, I needed a content production system, not a content storage system.
From Idea to Product
Luckily, just when I needed it the stars aligned. I had a good friend, Brad Coulon, who spent his career developing custom SaaS applications for Fortune 100 clients. The custom systems he was producing for his clients looked and functioned a lot like the content production system I had in my head. In talking about the software I needed, we realized that most every other consumer brand would need it too. We decided to partner on the system with the hope of eventually licensing it to other teams like mine.
In 2013, I pulled Anne Bowman onto the project to lead product development. Anne was a project manager at Thread with years of experience managing the content production process. Brad pulled Jason Buffington off of client work and into a full-time position as architect on the system. For the next two years, the four of us were heads down creating a system that worked for Thread and our clients.
By 2015, the system, now known as talkoot, was fully operational. It was saving Thread and its clients hundreds of hours and thousands of dollars every year. And there was still nothing else like it in the industry. The system was bomber, but none of us had any experience taking a software product to market.
From Product to Business
Later that year there was a second alignment of stars. Running a software company is a different beast than running a writing agency. The sales model is different. Support is different. Marketing is different. And the product needs to continually evolve to meet the needs of an ever-expanding customer base. We realized we had a great product, but we didn't yet have the team to support and grow it. Again, the stars pointed a way forward. It was then that I had a conversation with Derwyn Harris.
At the time, Derwyn was growing Jama Software, a company he co-founded in 2007. Derwyn now heads up product and marketing as CPO and CMO.
Picking up Steam
Any founder of a software startup knows how difficult the earliest stages can be. It feels like pushing an enormous rock up a hill. Especially when you're doing it as a side project while running another fully functioning business. We still have a long path ahead before we're able to realize the full potential of talkoot. But now it feels like the rock is definitely rolling downhill. Some days now, it even feels like I'm barely able to keep up with the momentum talkoot is gathering. We're picking up a steady stream of new marquee customers with household names. Usage of the system among existing customers is steadily climbing. Customers are in the system every day. And talkoot now generates more annual reoccurring revenue than Thread, my first company, did the first year it was incorporated. It's certainly not a  time to sit back and relax. But for the first time, it feels appropriate to look back and celebrate how far we've come.